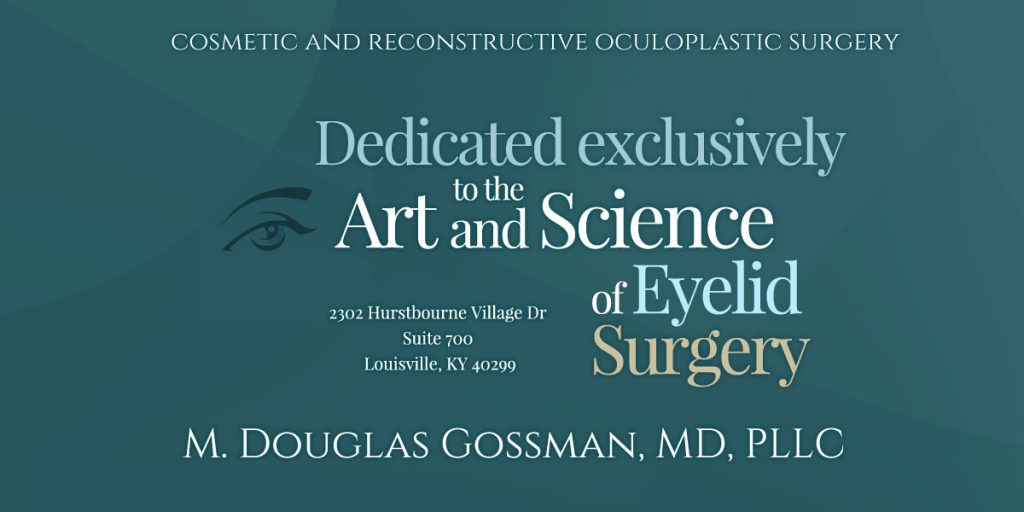 Welcome to M. Douglas Gossman, MD, PLLC.
2302 Hurstbourne Village Dr • Suite 700 • Louisville, KY 40299 • 502.495.2122 •  toll free: 866.384.3740 • fax: 502.719.0146
Our practice is devoted exclusively to cosmetic and reconstructive surgery of the eyelid and mid facial regions. In addition to Dr. Gossman, our office includes a specially trained nursing, clinical and administrative staff. Our paramount goal is a natural looking, youthful appearing cosmetic rejuvenation. The cosmetic procedures we offer include upper and lower blepharoplasty, endoscopic brow lift, midface lift and ptosis repair.