Welcome to M. Douglas Gossman, MD, PLLC.
2302 Hurstbourne Village Dr • Suite 700 • Louisville, KY 40299 • 502.495.2122 •  toll free: 866.384.3740 • fax: 502.719.0146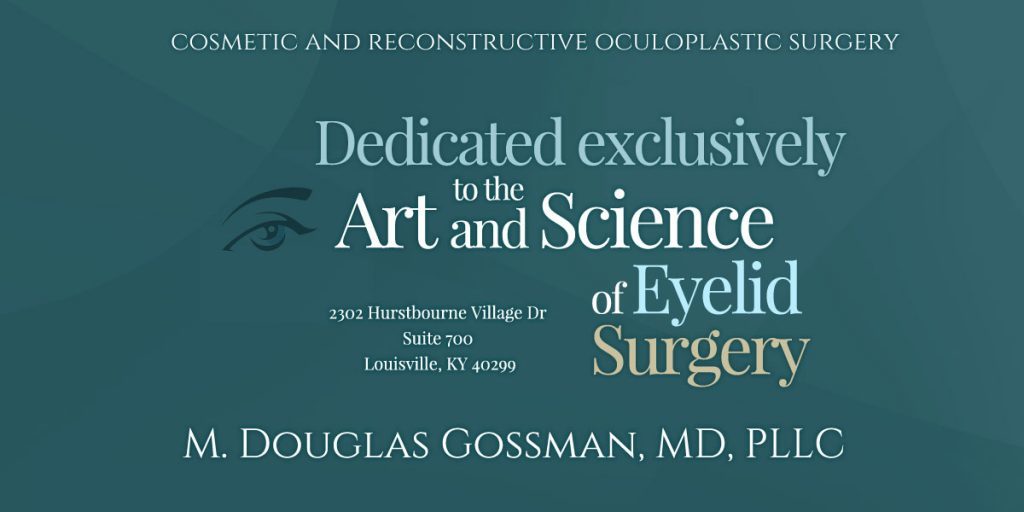 Dr. Gossman | Eyelid Surgery | Louisville
Our practice is devoted exclusively to cosmetic and reconstructive surgery of the eyelid and mid facial regions. In addition to Dr. Gossman, our office includes a specially trained nursing, clinical and administrative staff. Our paramount goal is a natural looking, youthful appearing cosmetic rejuvenation. The cosmetic procedures we offer include upper and lower blepharoplasty, endoscopic brow lift, midface lift (SOOF lift) and ptosis repair.
Dr. Gossman, MD works in Louisville, Kentucky and specializes in Oculoplastic Surgery.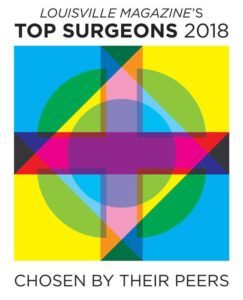 Doctor Gossman has been awarded Louisville Magazine's Top Surgeons Top Docs Hall of Fame. The results of Louisville Magazines "Top Surgeons" survey comes right from the most knowledgeable source of all — the doctors themselves.
To rate the surgeons, they mailed questionnaires to the 2,000-plus members of the Greater Louisville Medical Society. The survey asked: "If you or a member of your family were in need of surgery, who among Louisville-area physicians would you choose or recommend most highly to perform the following procedures?"
They asked the doctors to name up to three surgeons, in order of preference, for each type of surgery listed. Dr. Gossman was awarded Top Surgeon for Blepharoplasty in Louisville, Kentucky. He first received this award in 2010.